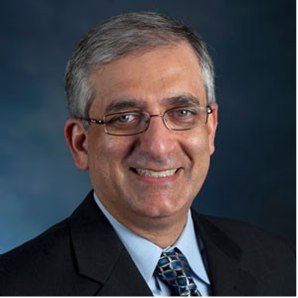 Prof. Arun Rai
Regents' Professor of the University System of Georgia and J. Mack Robinson Chair;
Center for Process Innovation
J. Mack Robinson College of Business
Georgia State University
Date: February 16, 2017
Time: 12:30 to 1:45PM
Location: 11-217 IS-STA Conference room
Reducing Capital Market Anomaly: The Role of Information Technology Using an Information Uncertainty Lens
Abstract:
We investigate how firms, by implementing IT, can mitigate a particular anomaly in capital markets—investors underreacting to new public information. Theory of information uncertainty (IU) attributes the anomaly to IU, or ambiguity of the information about firm value. We theorize that a firm's IT in general and enterprise systems (ES) in particular can mitigate IU, thus reducing the IU-induced underreaction anomaly. Based on a difference-in-differences analysis on a sample of 748 ES implementations, our main finding is that ES implementation reduces the IU-induced underreaction anomaly. We further uncover the mechanisms underlying this ES impact by showing that (i) ES implementation reduces IU by mitigating the two driving forces of a firm's IU, i.e., its fundamentals volatility and poor information, (ii) firms with greater IT capability are better positioned to realize the anomaly-reducing benefits from ES implementation, (iii) the ES impact tends to surface after the shakedown phase of ES implementation, i.e., after sufficient time has elapsed for the firm to absorb the change introduced by the ES implementation, and (iv) the anomaly-reducing effect of ES is most pronounced when implementations of both ES functional modules and operational modules are at high levels. In addition, we obtain remarkably consistent results by using alternate methods to quantify anomaly and with alternate measures of a firm's IT. Finding such impacts of a firm's IT is economically highly consequential as they suggest improvement in capital market efficiency resulting from IT-related decisions made by firms.
Biography:
Arun Rai is Regents' Professor of the University System of Georgia at the Robinson College of Business at Georgia State University. He holds the Robinson Chair of IT-enabled Supply Chains and Process Innovation and the Harkins Chair of Information Systems.  He is currently serving as the Editor-in-Chief of MIS Quarterly. He is a Fellow of the Association for Information Systems and a Distinguished Fellow of the INFORMS Information Systems Society.
For over 25 years, Dr. Rai's research has examined how organizations can leverage information technologies in their strategies, inter-organizational relationships, and processes, and how systems can be successfully developed, implemented, and utilized to address business and societal problems. He has chaired 29 doctoral dissertations and several of his former Ph.D. students hold senior leadership positions at their universities as well as at leading scholarly journals and professional organizations.
Dr. Rai co-founded the Robinson College of Business' Center for Process Innovation (CEPRIN), an interdisciplinary research center on digital innovation that promotes industry-university partnerships. He has served as Senior Editor and Associate Editor for Information Systems Research, MIS Quarterly, and Management Science, and as a panelist for the National Science Foundation.
Presented by the Paul H. Chook Department of Information Systems and Statistics